The Yamaha P series is incredibly famous for offering the right balance between portability, feel and performance.Among these is the Yamaha p115, a digital piano that presents 88  fully weighted keys and a variety of functionalities.
Yamaha has integrated features and characteristics that make this particular instrument stand out in the midst of its predecessors such as the Yamaha 45, p105, and p35.
VERDICT
Pros
Cons

Key Action
Speakers
Polyphony
Weight

Functions   
Wireless Connectivity
Key Material
Voices

In this article we are going to specifically treat on:
Graded Hammer Action 
Polyphony
Bundles
Piano Comparisons
Keyboard Features
General Specifications:
| | |
| --- | --- |
| Keys | 88 |
| Voices | 14 |
| Polyphony | 192 |
| Colour | Black and White |
| Graded Hammer Action | ✓ |
| USB | ✓ |
| Speakers  | ✓ |
| Transpose | ✓ |
| Metronome | ✓ |
| | |
| --- | --- |
| Recorder | ✓ |
| App integration | ✓ |
| Damper Resonance | ✓ |
| Sound Boost | ✓ |
| Screen | X |
| Songs | 50 |
| Split Mode | ✓ |
| Aux Jack | X |
| Dual Voicing  | ✓ |
---
Voices and accompaniments
This P115 digital piano presents a total of 14 different voices which are :
Electric pianos
Organs
strings
vibraphones
harps
In addition to the default metronome feature, Yamaha has added a  variety of drum patterns (accompaniments) such as:
---
Polyphony
The p-115 has a total of 192 polyphony, a high ratio when compared to the standard digital pianos. Polyphony is simply the total number of notes that a digital piano is able to play while holding down the sustain pedal. A higher polyphony count results in a slower decay of the first notes played.
Perfect for Beginners 
Good for Intermediates
Good for Experts
---
Weighted keys mechanism
The mechanism used is the GHS (Graded Hammer Standard), one for Yamaha's best technologies. The mechanism itself is good, nevertheless is still a bit off from perfectly capturing the touch, stability, and action of a real pianoforte.
Yamaha could have implemented a better mechanism like its famous G3, a mechanism that uses 3 sensors opposed to the 2 of the GHS. The GHS his is not the best mechanism for advanced players, unfortunately.
The graph above faithfully represents the weight distribution of a GHS mechanism, the weight on the keys is decreased throughout the piano-bed, this is actually a good action for beginners and intermediates.
The keys are made of a plastic and present a black matt finish which gives them a smooth feeling, however, just as other digital pianos of the same price range the keys plasticity is very pronounced.
---
Pianist Style
Pianist style is a feature that "listens" to what is been played on the piano, then gives the right accompaniment by figuring out the notes, chords, and tempo of a piece, overall it is a good auto accompaniment technology. This feature is very similar to the Yamaha DGX 650's  and the Yamaha DGX 660 auto-accompaniment feature, which is able to provide not only a musical accompaniment but a wider range of styles and configurations.
Even though the p115 auto-accompaniment is not as good as the DGX's, it's still a very well rounded mechanism.
---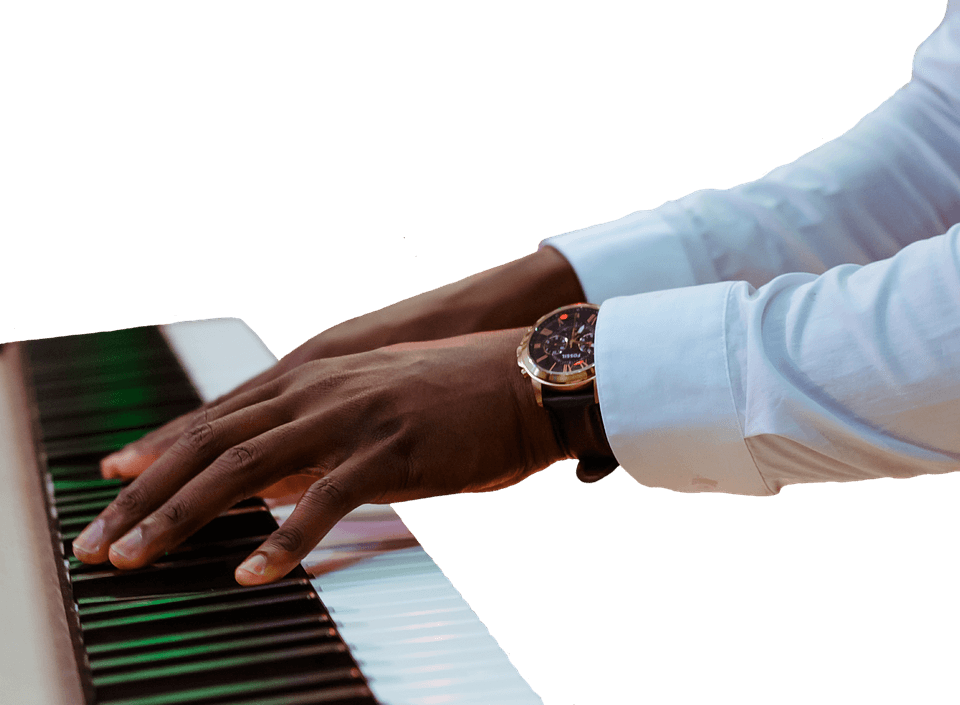 Recorder and Bost sound (Features)
A recorder has finally been integrated, it is possible to record a piece and play it at any time, this will come in handy in composition. Teachers will also be able to record a particular piece and have their student play it over and over when they are gone.
It is possible to record your performance to the L part (left-hand part) and R part (right-hand part) separately, this is done by triggering the division button.
---
App integration
Mobile integration has also been added, it is possible to connect the p115 to a ios device, through the USB port and ultimately control it through the Yamaha mobile app. Once connected users will be able to access and modify the sounds, set up Splits
Splits
Dual Layers
Metronome
Drum patterns 
Transpose
CON
No Wireless integration, a cable is needed to carry out mobile activity.
CON

The custom app is available for ios only, Android users will have to look for third-party apps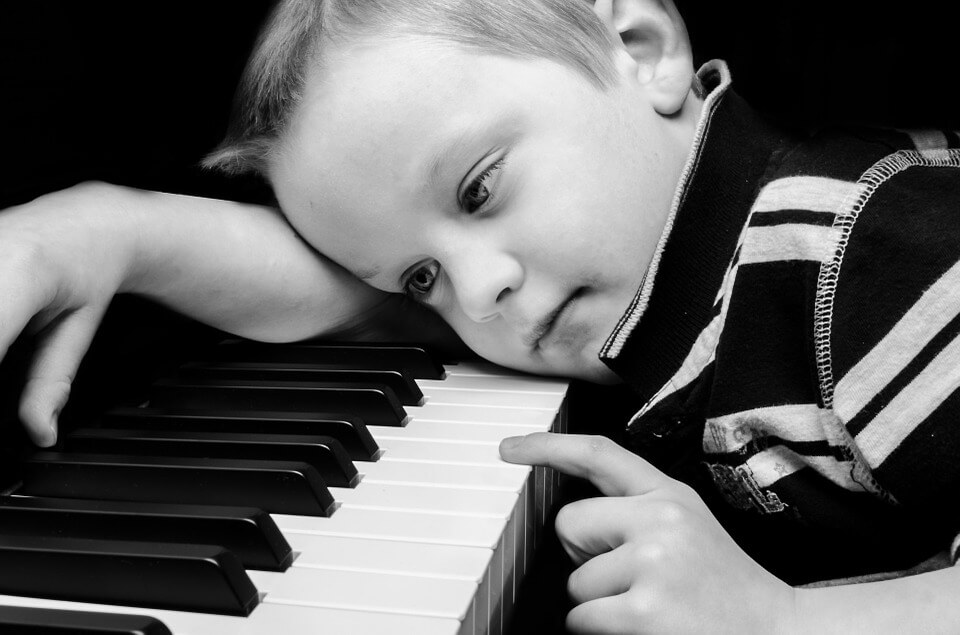 | | |
| --- | --- |
| Item Weight | 26 pounds |
| Product Dimensions | 59 x 18 x 17 inches |
| Item model number | P-115 |
| Colour | BLACK / WHITE |
| Number of Keyboard Keys | 88 |
| Country Produced In | china |
| Speaker Count | 4 |
| Output Wattage | 14 watts |
| Recorder | yes |
Box e

quipment
This product comes along with this devices:
Music stand for your all of Your music sheets;

User manual;

Power adaptor;

Sustain Pedal;
The p-115 standard package contains a  sustain pedal, a 30-page long user manual with a comprehensive list of functions and a music rest.
It's important to note that there will not be a piano stand in the basic package(Unlike the Yamaha YDP 143), this can be purchased through a bundle or separately, either way, it's essential to have one, or You be able to actually sit the piano when You buy it.
---
There are different bundles that are available for the p-115, some come with headphones, a stand (x-frame or classical), and a seat.
The Standard Bundle comes with a chair, a DVD about music theory and an X-frame stand.  The X-frame stand is perfect for people who like to gig a lot, as it is easy to move around and present no weight, anyone can set it up, thanks to the simple lock system that holds the piano weight.
This comes with a chair, two DVDS about music theory and practice, the LP-5A Pedal system, and an L85 Stand.
These bundles are the p115 digital pianos bundles offered at Amazon, getting any of this upgrades is not essential, however, it is important to at least get a nice X-frame stand to hold the digital piano.
---
Yamaha p45 vs p115
A very common question when researching for this product is the Yamaha p115 vs p45 digital piano dilemma. These 2 products are very similar externally, they both present 88 weighted keys and a very simplistic layout.
The p-115 is an upgraded compared to the p-45, everything the Yamaha p-45 does well is drastically improved by the new Yamaha p-115, such as:
The Yamaha p45 portable piano is best suited for a tighter budget, Is not by any means a low-class digital, but the p-115 really outshines this weighted piano. If You are unsure on which of them to buy, think of the Yamaha p-115 as a long-term investment, for You advanced and intermediate pianists who are looking at this digital instrument, the p-115 is a better match, no doubt.
P115 vs P115b
People think one (P115b) has more features than the other(p115), but is that true? Well is not! The simple truth is that they both are the same, the B at the end of the product stands for black, meaning a Yamaha p115b is a black Yamaha, oppose to a Yamaha p115 or a Yamaha p115w which will automatically stand for white.
* Yamaha p115 vs p115b digital piano article full explanation.
*Yamaha p45 vs P45B digital piano Similar article.
---
Dual Sounds Feature 
This allows users to mix two of the fourteen voices present in the piano. is just a nice way to complete for the lack of voice selection present in the piano.
*Common dual voicing combination is that of piano string, which gives birth to a smooth but present sound.
---
Split Function
Yamaha P115 is also capable of a split function, the feature allows You to divide the digital piano into two. This enables you to play a certain voice on the left half of the piano and another one on the right side, giving the impression of being a two-man band.
---
Speakers
The P115 is equipped with two 12 cm cones speaker, with an additional two 4 cm speakers which make the sound great.
The speakers radiate a clear and crisp treble sound and a pleasant bass. The total number of 4 speakers provides a better band experience, as most digital piano sounds get overshadowed by the other instrument.
Another innovation is the sound boost feature, this button enables the speakers to radiate a cleaner and clear tone, is a nice feature that will enable the P115 to stand out in a band playing scenario.
---

Midi and USB Port
Midi is also available, all you need is a cable, a computer and the right software to carry out Your midi activities. This feature is one of the most underrated features in digital pianos, only a small percentage of users knows the effectiveness of the midi (USB) port in digital pianos, this port is a great pro for the P115.
---
Final Questions
Who is This Product Perfect For?
Intermediate players
Beginners
Gigging Players
Budget Less than 1k
What are the Down Sides to This Product?
The p115 has successfully integrated the app compatibility through midi, however, digital pianos in today's market are able to provide this same feature wirelessly.
The key noise, Yamaha has drastically improved this from its predecessor, when turning the volume completely low it still possible to hear the key noise, which some people might find annoying.
The voice selection is very poor, if you are thinking of a good digital piano, the p115 is a great one, unfortunately, the voice selection is not its strong point as it offers users with the bare minimum when compared to the 500 plus voices the Yamaha DGX bring to the table.
When it comes to functionalities the p115 holds its ground, however, there is so much left on the table in terms of customization and technologies.
---
Customers reviews on the Yamaha P115 Digital piano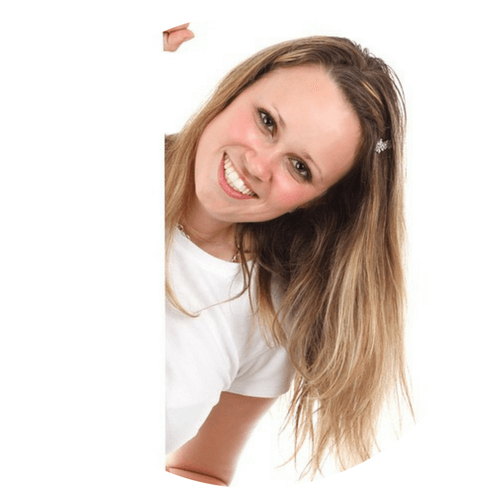 We have owned this digital piano for 6 months now and it is well loved and used! My daughter started taking piano lessons and going between an upright piano and this digital piano has been seamless for her with no issues. The weighted keys feel like a true piano and it sounds absolutely beautiful when played. Nice to know it never needs to be tuned! Great purchase and I highly recommend!!
Christie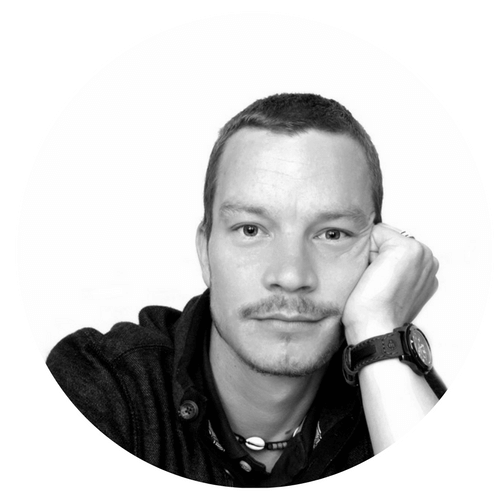 Great keyboard! Just like the one in the piano studio where I take lessons. Great package of accessories included. Everything you need!!
Mike
Conclusion
This is a very sensitive piano, definitely, ahead of his little brother the P-45, is a well-rounded 88 key weighted digital piano that Yamaha has put together to encourage gigging, thanks to its lite weight. The piano performs well and offers a variety of functionalities such as transpose, dual layers, diverse voices, a metronome recording and the split piano setting. This is a perfect investment for both professionals and complete beginners alike, if you are on a tight budget this might weighted piano for you as it is currently offered at $600.
Be Sure To Get It Now at a Discounted Price