This article is going to review a top of the range digital piano, Yamaha's  P-255. The first characteristic of this piano is related to the P in its name, which stands for portable, this musical instrument is designed to be taken around easily,However, due to its advanced mechanism, is not as light as the P-115 or the P-45  digital pianos, as it weighs a total of 52.3  pounds.
It is safe knowing that when buying The Yamaha P255 (from Amazon) there will be Free Delivery & Returns – but you should wait before over-committing and read my full review.
Pros
Cons

Keys   
polyphony
Speakers
App
Just as it's predecessors the interface of this weighted piano is simplistic, made for people who want to straight up play without getting too technical, with hundreds of options and alterations.
This review main area of focus will be:
Polyphony 
Hammer action
Innovations
Comparisons
Functions
The following table is a brief and quick overview of the general specifications of the Yamaha P255 digital piano.
*Front view picture of the Yamaha p255
| | |
| --- | --- |
| Keys | 88 |
| Voices | 24 |
| Polyphony | 256 |
| Colour | Black and White |
| Graded Hammer Action | ✓ |
| Midi | ✓ |
| Speakers  | ✓ |
| Transpose | ✓ |
| Metronome | ✓ |
| | |
| --- | --- |
| Recorder | ✓ |
| App integration | ✓ |
| Damper Resonance | ✓ |
| Sound Boost  | ✓ |
| Screen | X |
| Songs | 50 |
| Split Mode | ✓ |
| Aux Jack | ✓ |
| Dual Voicing  | ✓ |
Voice Selection
The p255 presents a total of 24 voices, not an impressive amount, in fact depending on the sort of player you are you will either find this satisfying or disappointing.
In my opinion, the grand total to 24 is low, especially when considering its price.
The voices are:
4 Grand Pianos
4 Electric Pianos
4 Organs
4 Clv/Vib
String
2 Bass
Pad
Choir
Others
Reverb & Touch sensitivity
There are 4 main reverb effects which are:
Touch sensitivity levels:
More on Reverb and Touch-sensitivity here.
Accompaniments
The p-255 is equipped with a wide range of drum patterns that vary in readme and style (jazz, rock, country, pop, classical, reggae etc), in addition to this it offers 24 Demo Songs and 50 Piano Preset Songs.
Recorder
One of the best features in the Yamaha p-255  is the ability to record, users can record up to 10 pieces and play them back at any time. Such a feature will enable teachers to record a certain piece and have their students listen to it over and over again.
This recording feature allows you to :
Record both hands separately
 Set an A-B Repeat configuration
Start/Stop with sustain  pedal
change Voice & tempo after recording
Sound Boost 
Provides the ability to further increase the fullness of the sound with the touch of a button, you can easily make the sound of the P-255 louder and enhance its presence. This feature will prove itself useful while playing for a singer, or even playing in a band. Sound Boost allows for a clear-sounding performance that will cut through any mix. Works both on the internal speaker as well as the external speakers.
256 Polyphony Note
Polyphony is the number of notes a piano can play at once by holding the sustain pedal.The p255 allows a total of 256 notes, this is a high amount for a digital piano.
Having a 256 polyphony notes count is a game changer, expressiveness on digital pianos have always been good, but this model is personally raising the competition bar.
This polyphony count makes it a good candidate for professional players, even intermediates.
Beginners will not able to tap into the full benefit of this high polyphony at first, but by improving this will prove vital; Above is a polyphony graph that simply illustrates this concept with a graphically.
Key Action
The P-255 uses the graded hammer action (GH), this is an advanced technology that gives the piano keys the right weight, a weight that is eventually distributed proportionally along the piano bed.
One of the pros of this weighted instrument as to do with its keys, the keys material have been upgraded to Synthetic Ivory rather than plastic, giving it an edge over its competitors.
The picture illustrates the weight distribution along the keys, the digital piano presents heavier keys at the top left of the musical instrument, which is proportionally distributed horizontally throughout its length.
Yamaha P-255 in Depth
| | |
| --- | --- |
| Item Weight | 38 pounds |
| Product Dimensions | 58.2 x 16.1 x 11.8 in |
| Item model number | P-255 |
| Colour | BLACK |
| Number of Keyboard Keys | 88 |
| Country Produced In | china |
| Speaker Count | 2 |
| Output Wattage | 15 watts |
| Recorder | yes |
Box equipment
The product box will contain:
A removable music stand sheet.

 User manual;

1 power adaptor;

1 Sustain Pedal
*There are also several bundles available in the market for the p255  that provide users with headphones, seats, stands etc. Note that all of this will come at an additional price.
App Integration
The Yamaha p-255 allows users to connect their phones, tablets or iPad through the USB to host connection, giving users the capability to access the recorder, split, the voices, turn on and off the drum patterns and much more.
To make this work user will need an Apple device, a USB cable, the controller app and Apple camera connection kit. Users will be able to access information about the sounds sample creation and historical reference of any particular sound.
By selecting the advanced option icon, users will be presented with this screen:
The advanced option allows users to select different parameters such as:
Allows 2 or more instruments to be mixed, allowing the player to be creative with their instrument.
This allows the user to completely split up their piano in two, the digital piano will play a certain voice on the top left of the piano, and a different one on the bottom right of the piano. The split point is adjustable, so users will be able to specifically chose a desired split location.
This gives the digital piano the capability of playing any song, as long as the song is on the mobile device or iPad.  Songs can also be transferred to the digital piano as long as there is enough space on the p-255
There is a large array of rhythms incorporated, from jazz to classical
*In case of problems, there is also a help desk on the application that will guide users further.
Equalizers
This digital piano also comes with 3 equalizer sliders, that allow drastic and quick changes to any of the voices or layers used.
The slides available are the High, the mid and the Low. This frequency sliders will come really handy in a band scenario as you can easily bring down the low frequency to leave space for the other instrumentalists, or increase the high and adjust the mid, all depending on the setup and situation.
Yamaha P255 vs Yamaha P115
Yamaha p-255 vs Yamaha p-115? a comparison? even though this a simple review article, is important to touch on this topic, as many people face this dilemma daily.
This all You need to know about this comparison:  The Yamaha p-255 is an upgrade compared to the p-115, is a giant step when compared to the p-115, nevertheless they are both great pianos.
The table illustrates general specifications regarding this two Yamaha portable pianos, polyphony is in big favor of the p255, alongside the rest of the features expect of for the weight.
Even though is not reported in the table, touch sensitivity is also an aspect the Yamaha p255 outperforms the p115, coupled with the production materials, such as the ivory keys, which gives it an edge over the p115.
The Yamaha p-115 is also a good digital piano, nevertheless, the p-255 is a better and long lasting investment oppose to the other digital piano, one might choose the p-115 due to a lack of funds, as the price of the P-255 digital piano is very high.
Dual Sounds Feature 
Yamaha P255 gives the ability to users to layer two of its 24 voices, allowing players to mix and match sounds to obtain personalized voices.
String Resonance
This characteristic is not available in previous Yamaha P digital pianos(expect the p-115). This ability produces a lovely haunting and swelling sound that draws players into the instrument.
Speakers
The built-in speakers are great, powered by a 15 w amplifier, which gives a great boost to the instrument sound. When connections like midi, app connection, aux or even phones connection are made, the P255 will be able to amplify any music that is being played through the built-in speakers.
USB 
Usb has always been available in all latest Yamaha's P series models, this allows the musical instrument by using a midi software.
In order to carry out midi activity, users will have to own an AB USB cable, as this will not be provided in the purchase package and a well-performing computer.
Who is This Product Perfect For?
Advanced pianists
Gigging musicians.
Classical players
Jazz Players
What are the Down Sides to This Product?
The biggest drawback to this Yamaha p digital piano is the price, this an expensive instrument that most people won't be able to afford.
Is very limited, even though it offers superb user experience in terms of playing, Yamaha ha failed to impress when it comes to its keyboard functionalities, the piano presents minimum keyboard settings.
The pianos present a total number of 24 voices, which is very poor when considering the price for this product, digital pianos like the Yamaha DGX 650 or the Yamaha DGX 660 presents a good piano performance and a better keyboard experience as they have over 500 voices, over 200 accompaniment styles and all sort extra features.
This piano is supposed to be a portable digital piano but unfortunately due to its weight carrying this piano around will not be as easy as carrying the p-115 or the Yamaha P-45.
---
Customers reviews on the Yamaha P255 Digital piano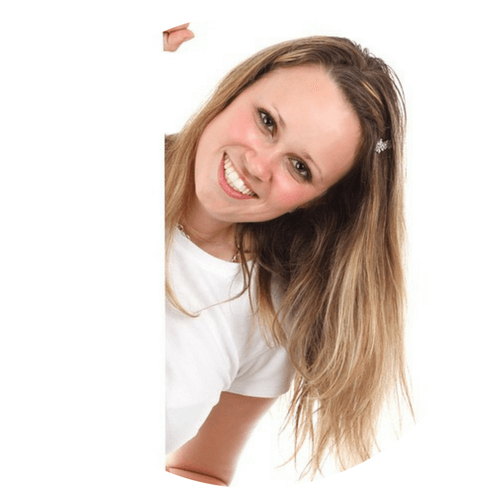 I bought this for my husband as a Christmas present. He has the same version just 15 years older. These products last and last. His older one was still working but I wanted to surprise him with updated technology and it did not disappoint. He loves it. He almost cried when he opened it
Christmas day.
Allison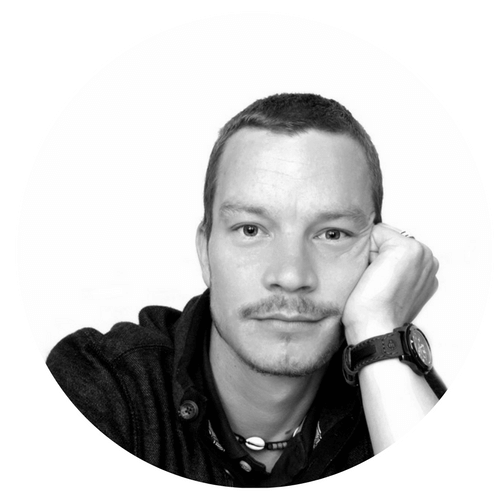 Although I am new to the piano, I did a lot of research prior to buying the Yamaha P255 and I am very pleased and convinced I made the right choice.
Mark
---
Conclusion
This digital piano is a complete advancement from its predecessor as it is specifically targeted for advanced/intermediate players. I believe The Jazz and Classical players will love this. Due to its price budget might be an issue, as the price of this musical instrument is very high, nevertheless, this can be considered a long-term investment into your piano career, as You will hardly ever want to upgrade from this digital piano. While this product will not offer a workstation experience like some of other Yamaha digital pianos, this is more of a switch on, and play a digital grand piano experience.When compared to the other Yamaha P pianos, there is no doubt this is the best one.
Be Sure To Get It Now at a Discounted Price