Digital pianos come in all shapes and sizes, with individual characteristics that make them unique and remarkable when compared to their competitors, the same applies to the Yamaha DGX650, which is well known for being an electronic keyboard with weighted keys.
Yamaha has combined the conventional characteristics of a piano and the functionalities of an electronic keyboard, giving us a solid keyboard with  88 weighted keys.
VERDICT
Pros
Cons

Functions   
LCD
Polyphony
Voices / Songs
Speakers

Control panel
Keys Material
Weight
General Specifications table:
| | |
| --- | --- |
| Keys | 88 |
| Voices | 500 + |
| Polyphony | 128 |
| Colour | Black / White |
| Graded Hammer Action | ✓ |
| Midi | ✓ |
| Speakers  | ✓ |
| Transpose | ✓ |
| Metronome | ✓ |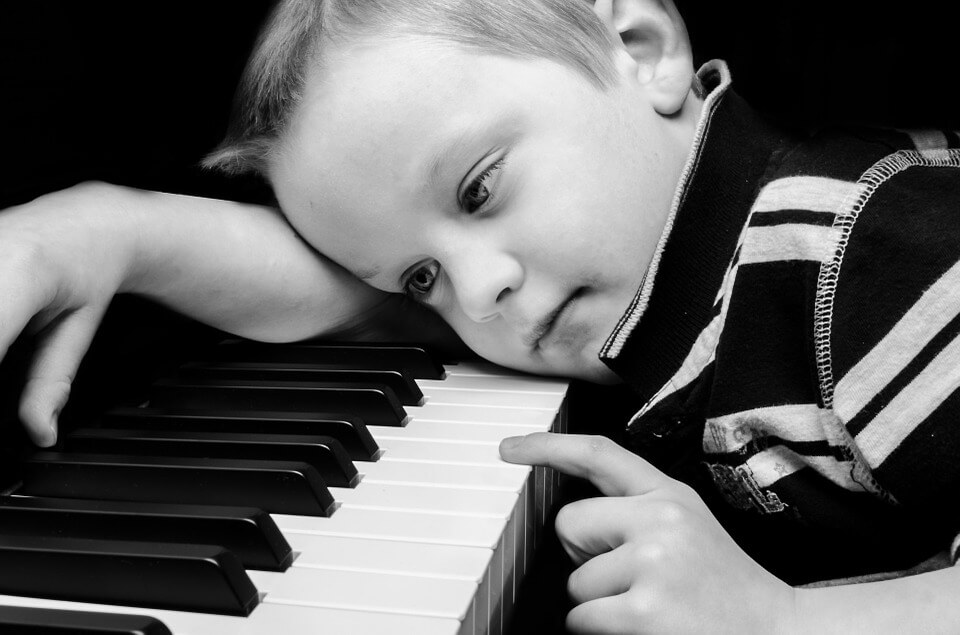 Recorder
✓
App integration
✓
Damper Resonance
✓
Sound Boost
X
Screen
✓
Songs
200+
Split Mode

✓

 
Aux Jack 
✓
Dual Voicing 
✓
Yamaha DGX 650 Main Functions:
This technology detects when a not is being played and the outputs a simple or complex chord, for example:
---
When a simple C note is played and a pop accompaniment is selected smart chord will playback a C chord. When a c-note is played and a Jazz accompaniment is selected smart chord will playback a C Maj9.
---
This advanced technology listens to what is been played, then calculates the progression tempo and the melody line, and finally suggest (hence the term style recommended) the best accompaniment to play along with.
Thanks to the wide array of styles, the DGX is able to suggest a lot of o divers accompaniments, such as
---
Jazz
RnB
Reggae
Pop
Country
opera
House


---
Polyphony
The Yamaha DGX 6560  Digital Piano comes with a total of 128 notes polyphony count, that allows users to display and express their playing in depth as well as creating or composing in the workstation.
---
Excellent for beginners.
Excellent for more experienced players.


---
A definition on polyphony.
Key action
The key mechanism used is the GHS which is weighted heavier on the left side and gets lighter as you move up the digital key, emulating the different hammer sizes on a piano.
A definition of GHS.
---
Unfortunately, the keys are made of plastic, a detail that the advanced players will find disturbing as they start playing, this could be a problem when playing really quick passages that need firmness and good grip. A solution to this could be looking into a piano like Yamaha p255 which uses ivory keys.
---
Yamaha DGX 650 vs 660
A very common question that rises up when researching the Yamaha dgx650 is the what is the difference between the dgx650 vs dgx660? They both look identical externally.
First off the Dgx-660 is an upgrade over the Dgx-650, which means is a little bit more expensive, but worth the money if budget is not a problem.
Here some important features the Yamaha DGX 660 presents that its predecessor does not have:
POLYPHONY 

DGX-650 =128 | DGX-660= 192

KEY ACTION

 DGX-650 = GHS| DGX-660= GHS

VOICES

 DGX-650 =500 | DGX-660= 554

STYLES

 DGX-660= 195| DGX-660= 205

WIRELESS

 DGX-650 = 

x

 | DGX-660= ✓
The Yamaha DGX 660 is a complete upgrade, nevertheless, the dgx650 is available on a lower budget.
You can read Article on the Yamaha DGX 660 vs 650 Digital piano. for more info.
| | |
| --- | --- |
| Item Weight | 69  pounds |
| Product Dimensions | 58.9 x 21.5 x 12.8 in |
| Item model number | DGX650 |
| Colour | BLACK/WHITE |
| Number of Keyboard Keys | 88 |
| Country Produced In | china |
| Speaker Count | 2 |
| Aux line input | yes |
| Recorder | yes |

Yamaha DGX 650 vs p115
This is another interesting comparison, these two digital pianos are completely different, they offer different characteristics, but buyers still have trouble deciding which of them to invest in.
The DGX is made for an interactive learning experience, thanks to the keyboard workstation users can choose virtually any voice and any genre accompaniment. This digital keyboard is perfect for songwriters, as the product was made to help in composition and customization.
The P-115 is a very simple looking, and well performing digital piano. This piano will not provide users with distractions, as there is a very limited set of characteristics.
The DGX is an interactive experience, users are going to be split between testing the features and playing, while the P-115 is a simple but powerful digital, perfect for gigs due to its lightweight.
Split
This allows users to split their musical instrument into 2, you will be able to choose 2 distinct voices to use in each section of the digital piano.
Dual layers
This digital piano allows the user to mix and match or layer 2 sounds at the same time, with over 500 voices users will be able to come with unique layers.
USB 
Midi recording is also available, furthermore exporting your recorded piece or arrangement is quickly done through the USB  port.
Who is This Product Perfect For?
 songwriters
Beat-makers
Interactive learners
What are the Down Sides to This Product?
There are not a lot of issues with this particular Yamaha Brand and model, although is a very good digital piano here are some negative points:
Unfortunately, the keys are not made of ivory like the Yamaha p-255 or others, the keys are rather made of plastic. This particular can make or break the buying decision of the more advanced pianist, as plasticity does take away from the overall feel.
The DGX 650 is equipped with a complete keyboard workstation, the piano presents a lot of buttons, which might prove intimidating. Learning the functions and the characteristics of every button will take a long time, users will have to be equipped with the user manual to accelerate the process.
This is not the cheapest digital piano out there, the digital will be available for nothing less than $ 500, nevertheless, the piano is worth the money.
By looking at the DGX 650 speakers You would think, "WOW they are huge", that is true, but unfortunately the speakers threshold are a big limitation, the speakers are not that great, Unfortunately, a lot of buyers have picked on this.
Unfortunately is not a light piano like the P45 and P115, it is best at a stationary location. due to its weight
Conclusion
Yamaha DGX 650 : One to avoid? ; This digital piano does a lot of things right, it presents great functionalities and personality but is not the perfect match for gigging musicians due to how heavy it is, not impossible to move around with, but many will find it heavy Best digital keyboard with weighted keys for beginning songwriters, music teachers and interactive learners in the market.The great number of polyphony it presents coupled with the GHS action makes this product a valuable digital piano.
Be Sure To Get It Now at a Discounted Price