In this review, we will examine one of Yamaha's latest pianos in the DGX  series, the Yamaha DGX 660. Replacing its best-selling predecessor—the incredible  Yamaha DGX 650 keyboard.
Everything that resides in the Yamaha's DGX 650 Digital Piano has been carried over to the Yamaha DGX 660 as You would expect, although There are a lot of similarities with its predecessor, Yamaha has added a couple intriguing features that might spark in You the will to upgrade you piano gear.
OUR VERDICT
Pros
Cons

Functions   
Chord Tracker
Polyphony
Wireless Connectivity
Voices / Songs
LCD

Price
Keys
Weight
Control panel
General Specifications table:
| | |
| --- | --- |
| Keys | 88 |
| Voices | 500 + |
| Polyphony | 192 |
| Colour | Black / White |
| Weighted keys | ✓ |
| USB | ✓ |
| Speakers  | ✓ |
| Transpose | ✓ |
| Metronome | ✓ |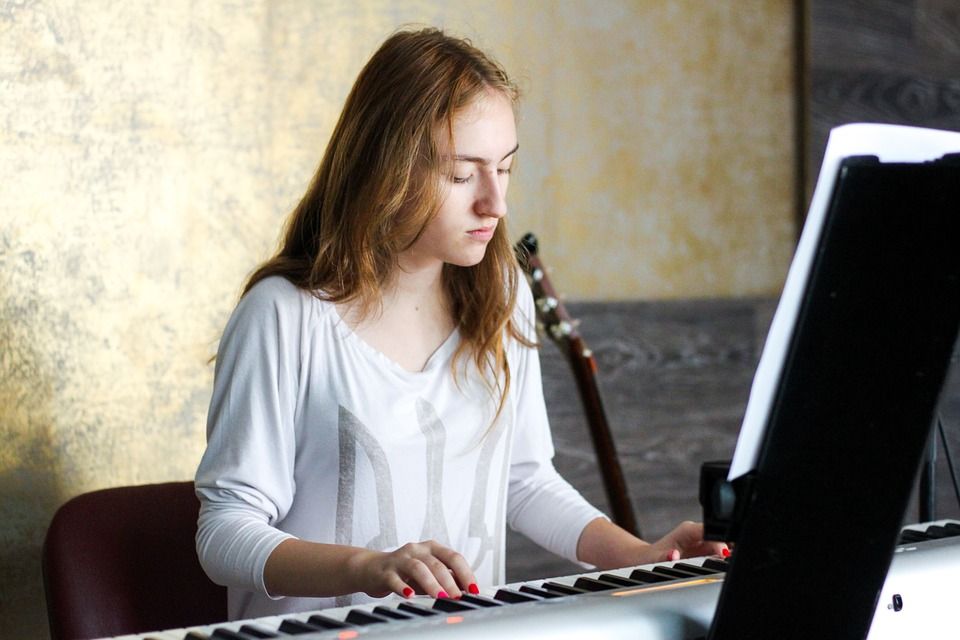 | | |
| --- | --- |
| Recorder | ✓ |
| App integration | ✓ |
| Damper Resonance | ✓ |
| Sound Boost | ✓ |
| Screen | ✓ |
| Songs | 200+ |
| Split Mode | ✓  |
| Aux Jack  | ✓ |
| Dual Voicing  | ✓ |
---
POLYPHONY
The DGX 660 features a grand total of 192 polyphony notes.
We can simply define polyphony as the number of notes a digital piano is able to play while holding the sustain pedal before cutting off the first ones.
If you possess the DGX 650 I do not recommend an upgrade to this digital piano because of it's increased polyphony ratio, yes polyphony is a big factor, however, is not worth the upgrade in my humble opinion, if you really need a boost in polyphony I suggest using a VST software.
KEY ACTION
The hammer action system along its 88 keys works well, just as its predecessor it uses the GHS mechanism which is illustrated in the graphical diagram below:
The lower notes respond to a heavier touch while the higher notes are lighter and are much more delicate. The GHS mechanism is considered lower tier when compared to the GH and GH3 as the keys actually feel lighter than those of a real pianoforte.
Voice Selection
The voices on board are divided into categories such as:
Guitars
Organs
Pianos
E. pianos
Flutes
Strings
Brass
Drums
Vocals
etc.
The DGX 660 offers a grand total of 554 voices, a very impressive amount. The best thing about it's voicing feature is that the DGX also allows you configure the piano into a split mode and a dual mode.
Styles and Style Recommender
The styles on board are also  divided into categories such as:
Jazz 
Ballad
Pop
Dane
Swing
Rnb
Country
Ragge
….
The total number of styles is 205, what makes this number so fascinating is the fact that there is an awesome musical technology Yamaha has invented called Style Recommender.
Style recommender  "listens"  to whatever is been played on the piano and then provide users with an ideal accompaniment.
Let's say you are playing a bosa nova or Beopop piece on the piano, by activating the Style Recommender the internal computer will automatically suggest the appropriate style.
Microphone
This is the best advancement form the DGX 650 in my opinion, is simply a great addition that brings great musical value to songwriters and singers.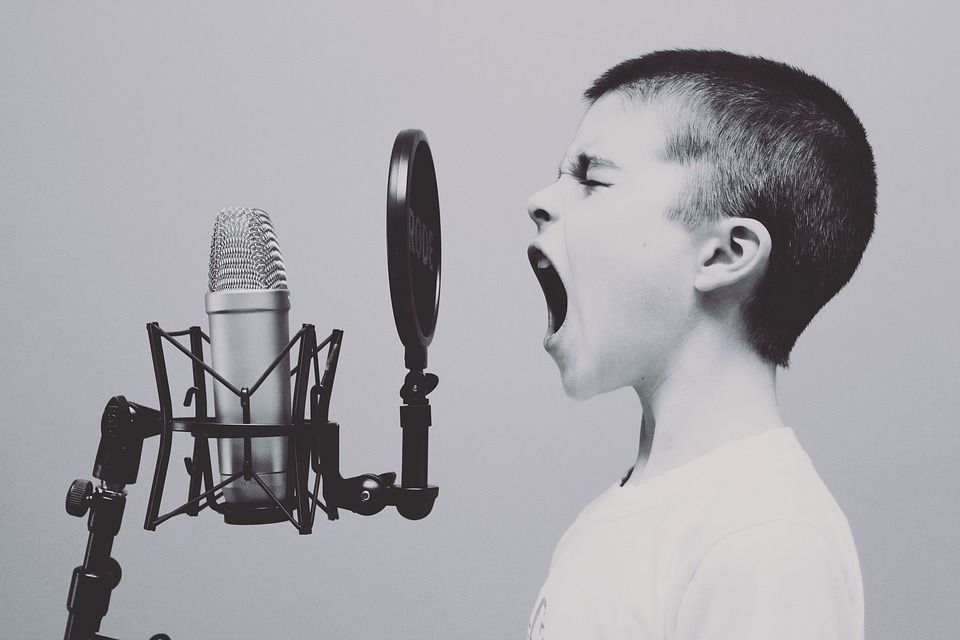 By default, the voice will be radiated by the onboard speakers. Users can also connect the weighted keyboard to external speakers in ordered to get more power. Thanks to the onboard recorder you can also record your performance and play it back.
Piano Room
Piano Room which is a function that allows you to virtually adjust the room size and lid ( open/closed/half-open, etc.) This is not limited to your piano voices alone, but to the 500+ voices present on the DGX 660 database.
Chord Tracker
Chord Tracker is a mobile app that allows users to play any music from their iTunes library wirelessly, specifically through the piano speakers. While playing the songs, the DGX 660 is capable of displaying the exact musical chords of the music as well.
This application is also capable of  permanently transferring songs into the DGX 660, where further modification to the song can be executed such as changing the tempo.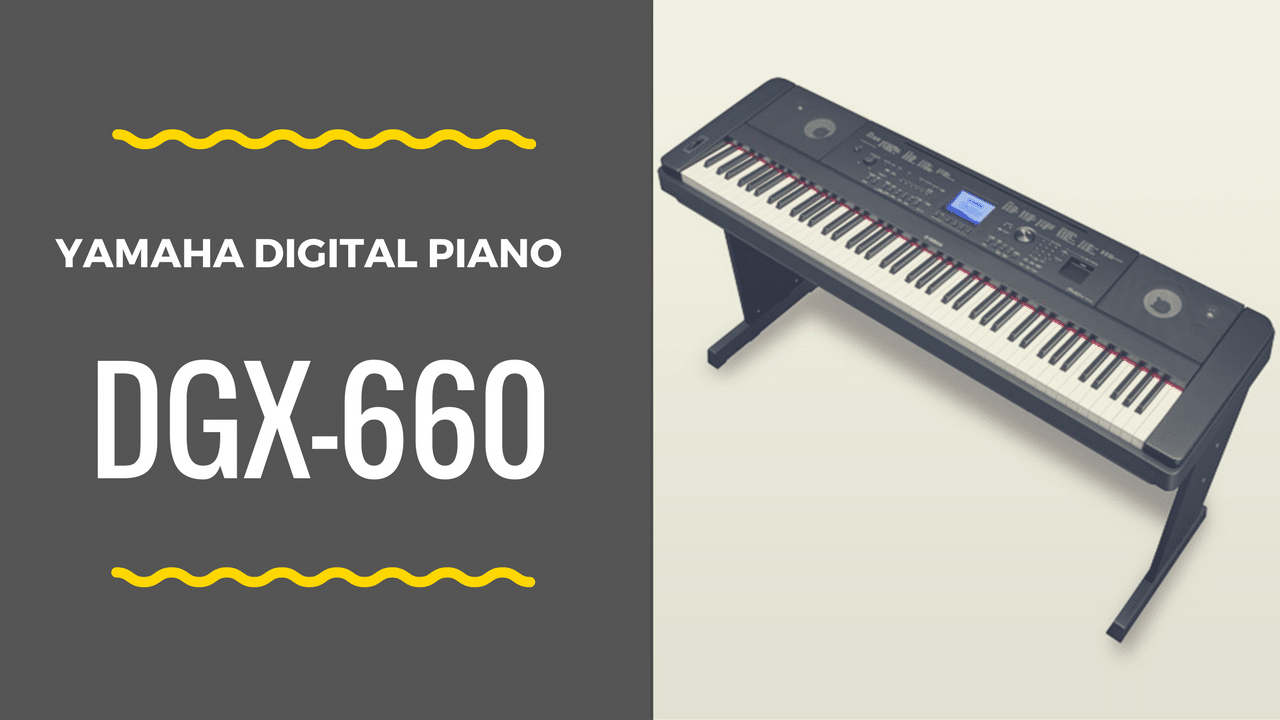 | | |
| --- | --- |
| Item Weight | 82.9 pounds |
| Product Dimensions | 58.9 x 21.5 x 12.8 in |
| Item model number | DGX660 |
| Colour | BLACK/WHITE |
| Number of Keyboard Keys | 88 |
| Country Produced In | china |
| Speaker Count | 4 |
| Aux line input | yes |
| Recorder | yes |
 Yamaha DGX660 

Box e

quipment
A removable music stand sheet.

User manual;

1 power adaptor;

1 Sustain Pedal

Stand.
 Yamaha DGX-660 vs DGX-650
How well does the DGX 660 compare to its predecessor then? the DGX650? if you have no idea of what the DGX 650 is capable of, here are some remarkable musical differences:
POLYPHONY

DGX 650

 =128 | DGX 660= 192

KEY ACTION  

DGX 650 = GHS| DGX 660= GHS

VOICES  

DGX 650 =500 | DGX 660= 554
STYLES

DGX 660= 195

| DGX 660= 205
WIRELESS

DGX 650

 = x | DGX 660= ✓
The DGX 660 is currently the latest version of the Yamaha DGX series, is a complete advancement from its predecessor the Yamaha DGX-650 as we can see, polyphony, voices, styles have all been upgraded.
You can read my full Article on the Yamaha DGX 660 vs 650 Digital for more info.
 Yamaha P115 vs  DGX-660  
A quick comparison between this two digital piano is important, as potential buyers find them self-researching this often, the Yamaha P-115 weighted keyboard vs the Yamaha DGX 660 digital workstation.
These two digital are quite different in a lot of ways, they present different functionalities and are built to satisfy different types of demands.
POLYPHONY 

P-115 =192 | DGX 660= 192

KEY ACTION 

P-115 =GHS | DGX 660= GHS

VOICES 

P-115 =14 | DGX 660= 554

STYLES 

P-115 =10 | DGX 660= 205

WIRELESS 

P-115 =

x

| DGX 660= ✓

WEIGHT 

P-115 = 26 pounds  | DGX 660= 86 pounds
The Yamaha P-115 is made for a simplistic piano experience, is a piano that presents a very simple design, simple functions, and a simple interface. This digital piano strength lies in its portability as it only weighs 26 pounds.
The DGX 660, on the other hand, is more of a hybrid between a keyboard and a piano, as it is equipped with all sort of voices, styles, technologies, and ports.
We can clearly see from the diagram above that the p115 and the DGX660 features some of the same characteristics such as the Key action and Polyphony count, however when it comes to the extras, the DGX 660 really takes this home.
USB
A USB port is also available, users can carry out their midi activities, by a miss of a computer and a USB AB cable which connects pianos and computers. It is also possible to export your piano recording or voice recording by using the onboard USB port available on the DGX660 ( Exporting can be done in MP3 format or WAV format).
Who is This Product Perfect For?
This Digital Piano is for everyone, thanks to its characteristics and feature both beginners and experts will be able to have a good time playing it. Beginners with no music teachers will find this piano really helpful as the LCD screen provide you with songs notes and songs progressions.
What are the Downsides?
The GHS itself is a good mechanism, however, there is a noticeable difference when compared to a better mechanism such as Yamaha's GH3 or GH. The keys material are not the best, Yamaha could have used ivory keys instead of plastic.
The DGXs are often considered portable pianos, this is not the case for the DGX 660 as it weighs a total of 90 pounds.
User experience is always a big deal, the interface of this piano in really intimidating. The actual learning curve to master all the functions is going to defer according to the users, I believe the keyboard control panel to be quite overwhelming at first sight.
---
Customers reviews on the Yamaha DGX 660 Digital piano

I'm just an old-school piano player, and just wanted a keyboard for practicing piano in private. I'm not super tech-y so a lot of the technology in this thing is totally underutilized. But the keyboard feel is glorious and the piano sound is exquisite. The stand and bench are decent quality and it looks good in the LR (not the finest quality available, but adequate for my purposes. The black color hides the fact that it's wood laminate, and the lines are simple.)
sharon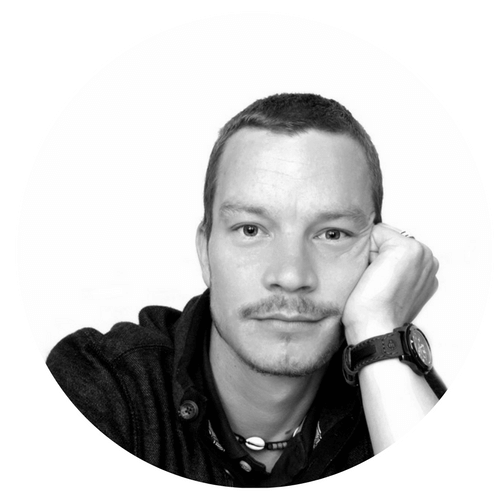 This was a gift for my son, which replaced his Clavinova. This was well worth the money! It's versatile and he loves it!
Dan
---
Conclusion
Just like its predecessor, songwriters and interactive learners will have to pick this up, as it offers a lot of customization and a full musical workstation experience. The DGX 660 is worth its price, as you will get a full keyboard experience, fused with a weighted piano action, however, if you already have a DGX650 it might not be worth upgrading to his piano. Overall this is a great product, that presents a lot of functions to keep users busy experimenting.
Be Sure To Get It Now at a Discounted Price